APSS Basic Spine Course 2023 (India)
The Asia Pacific Spine Society (APSS), in association with Uttar Pradesh Spine Society (UPSS) and Lucknow Orthopaedic Society (LOS), with the intent to strengthen the foundation of youngsters and impart higher knowledge in spine care to everyone, has planned this course. This course includes didactic lectures and a cadaveric workshop that imparts basic and practical knowledge in day-to-day practice for primary spine pathology. The cadaveric workshop mainly focuses on degenerative lumbar pathologies and standard operative procedures.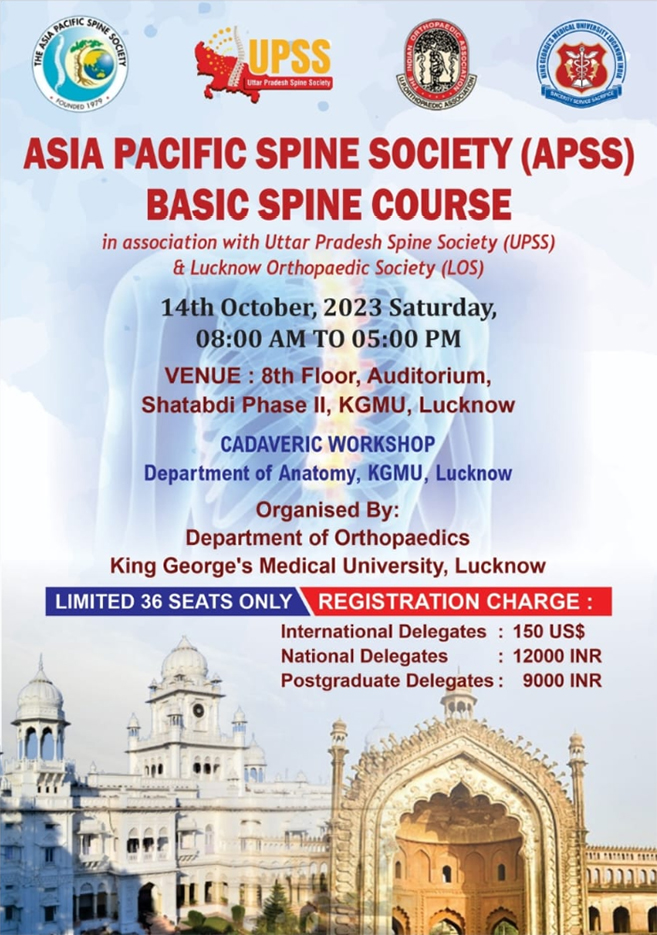 Gallery - APSS Basic Spine Course 2023 (India)
(Click on the thumbnails for enlarged view*).