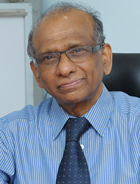 Dato' Dr. K. S. Sivananthan
(MALAYSIA)
Dato' Dr K.S. Sivananthan is a Senior Consultant Orthopaedic Surgeon at Hospital Fatimah, Ipoh. He has been an active member of various orthopaedics and spine associations since 1980. He had served as the President of The Malaysian Orthopaedic Association, The Asean Orthopaedic Association, the Asia Pacific Orthopaedic Association and The World Society for Endoscopic Navigated and Minimal Invasive Spine Surgery (WENMISS). He was elected in 2015 to be the President of the Malaysian Spine Society and President-Elect of the Asia Pacific Spine Society. Furthermore, he also contributes greatly to the academic development of orthopaedics and spine. He is part of the Editorial Board of the Asian Spine Journal, Malaysian Orthopaedic Journal and Journal of Orthopaedic Surgery. He is an examiner of the Conjoint Board for MS Orthopaedics in Malaysia and also a member of the Orthopaedic Credentialing Committee under the Academy of Medicine Malaysia. He had been an invited guest speaker at the various orthopaedic association meetings in the Asia Pacific region. For his humanitarian work, he was awarded the title of 'Dato' by the Sultan of Perak, Malaysia in 1994.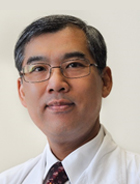 Dr. Keith DK Luk
(HONG KONG)
Dr Keith Dip Kei Luk graduated from the University of Hong Kong in 1977. He is at present a Chair Professor and Tam Sai-Kit Professor in Spine Surgery at his alma mater. He has served as Presidents of the Hong Kong College of Orthopedic Surgeons, The Société Internationale de Chirurgie Orthopédique et de Traumatologie (SICOT) and the International Society for the Study of the Lumbar Spine (ISSLS). He has published near 400 peer reviewed articles. In 1990, he and his team in China pioneered the idea of transplanting the intervertebral disc for the treatment of discogenic pathologies. This has been turned into the first successful allograft transplantation in a human in 2000 and the preliminary result was published in the Lancet in 2007. He has sat on editorial or advisory boards of the top spine journals including the Spine, the European Spine Journal, Journal of Orthopedic Science, Bone and Joint Journal, and the Journal of Spinal Disorders. His current main research interests include intervertebral disc allograft transplantation, genetics of adolescent idiopathic scoliosis and congenital scoliosis, scoliosis population screening for children, and functional magnetic resonance imaging of the spinal cord.
Dr. Kuniyoshi Abumi
(JAPAN)
Dr Kuniyoshi Abumi graduated from the Hokkaido University School of Medicine in 1977. He has since been focusing on spine surgery for the last 35 years. His major clinical subjects have been reconstruction of the cervical spine and correction surgery of spine deformities. He is an active member of the Scoliosis Research Society since 1995, and a corresponding member of the Cervical Spine Research Society (CSRS) since 1999. He is also one of the founding members of the CSRS-Asia Pacific Section, and served as the president of the inaugural meeting of the society. He was working as a Professor in the Hokkaido University Graduate School of Medicine until 2013. Currently, he is the Director of the Sapporo Orthopaedic Hospital-Centre for Spinal Disorders and Professor Emeritus of Hokkaido University. His present major subject is correction of cervical deformity.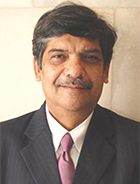 Dr. Arvind Jayaswal
(INDIA)
Dr. Arvind Jayaswal is an Orthopaedic Surgeon practising Spine Surgery for the last 30 years. He trained at the All India Institute of Medical Sciences (AIIMS), New Delhi, joined as a Faculty at AIIMS in 1984 and rose to the position of Professor, Department of Orthopaedic Surgery in 2001, in which capacity he served till retiring in June 2015. He is currently working as Head of the Department of Spine Surgery, Primus Super Speciality Hospital, Chanakyapuri, New Delhi. He has had a distinguished academic career – authored several chapters in books, published articles in indexed and peer reviewed scientific journals, and presented numerous scientific papers in national and international meetings and has delivered numerous invited lectures and prestigious orations. His scientific work, publications and research on Spinal deformities including severe neglected deformities and Early Onset Scoliosis, Spinal tuberculosis and Minimally Invasive Spine Surgery have been well acknowledged.  Besides serving the APSS, he has served various National and International bodies and Societies of spine surgery with distinction viz the President of Minimally Invasive Spine Surgeons of India (MISSI), President World Society for Endoscopic, Navigated & Minimally Invasive surgery of Spine (WENMISS), President of Association of Spine Surgeons of India (ASSI), President of Delhi Spine Society, Board member of Pacific Asia Society for Minimally Invasive Spine Surgery (PASMISS), and Fellow of the Scoliosis Research Society (SRS).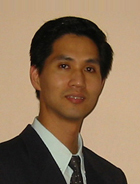 Dr. Kwan Mun Keong
(MALAYSIA)
Secretary
Dr. Kwan Mun Keong serves as a Professor of the Spine Unit in the Department of Orthopaedic Surgery, University of Malaya, Kuala Lumpur, Malaysia. He is an active member of the Scoliosis Research Society, AO Spine and Malaysian Spine Society.
His clinical practice, as well as his research interests, is mainly devoted to spinal deformity surgery, i.e. Adolescent Idiopathic Scoliosis and Minimally Invasive Stabilization (MISt) using fluoroscopic guided percutaneous pedicle screws for spinal tumour and trauma as well as the safety of the use of the pedicle screw in spinal surgery.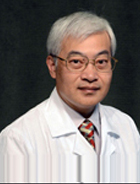 Dr. Wong Yat Wa
(HONG KONG)
Treasurer
Dr. Yat-Wa Wong is currently a consultant Orthopaedic surgeon of Queen Mary Hospital, Hong Kong and the head of the Division of Spine Surgery, the University of Hong Kong. He has been full time doing spine surgery and spine rehabilitation since 1994. Since subspecializing in spine surgery, he actively participates in many local and overseas academic organizations such as the Scoliosis Research Society and AOSpine.
He was the chapter president of the Spine Chapter, Hong Kong Orthopaedic Association 2008-2009 and Fellowship and Reference Centre officer of AOSpine Asia Pacific 2007-2010. He is currently the director of AOSpine Spine Reference Centre of the University of Hong Kong as well as an active fellow of the Scoliosis Research Society. His field includes management of spinal degeneration, deformity, infection, trauma and neoplasms.