APSS Dhaka Basic Spine Course 2022
The basic spine course aims to provide exposure to the basic surgical techniques required in spine surgery and hands-on in spinal instrumentation using sawbones. Residents and Medical Officers who are interested in spine surgery are encouraged to attend the course.
Should you have any enquiries, please feel free to email to bangladeshspinesociety@gmail.com.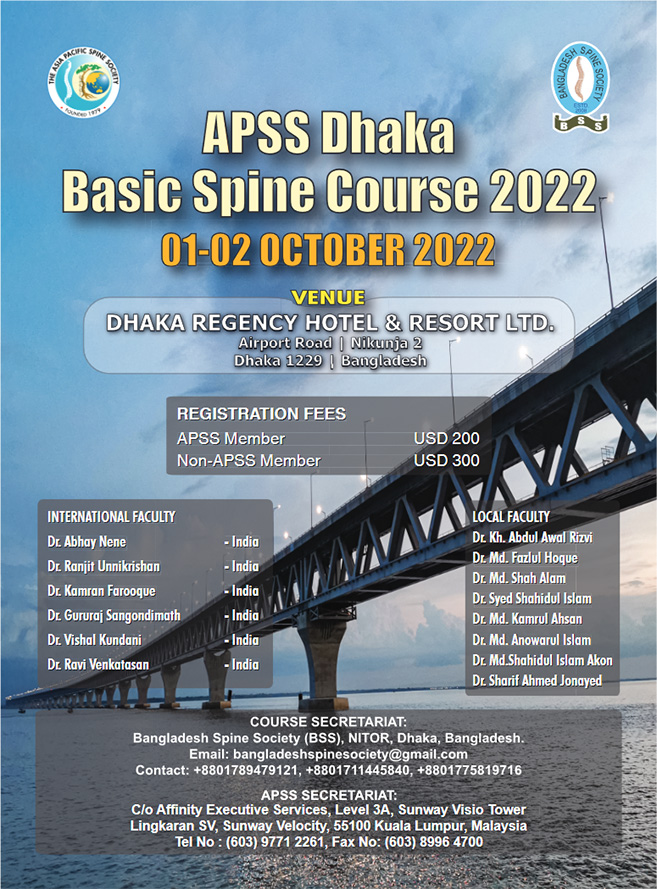 Gallery - APSS Dhaka Basic Spine Course 2022
(Click on the thumbnails for enlarged view*)