Spine Cadaver Course Taiwan 2019

The Asia Pacific Spine Society (APSS) and Taiwan Spine Society will jointly organize the first APSS Spine Cadaver Course, supported by Tzu-Chi University, Hualien, from November 12-13, 2019. The course is limited to only 20 seats. APSS members will be given priority to participate in the course.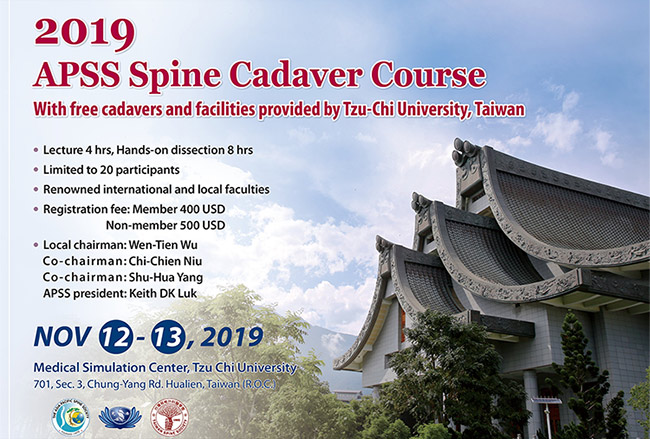 Applicants are encouraged to check on the visa requirements to Taiwan before applying for the course. Delegates shall be responsible for the visa application to attend this course. An invitation letter will be issued by the local host. E-code for visa application is not applicable for this event.
For more information, please visit the following link:
SOLD OUT
Gallery - Spine Cadaver Course Taiwan 2019
(Click on the thumbnails for enlarged view*)